EUROICC has been involved in a number of joint R&D projects with leading companies in various fields. Our cooperation with the world-known companies from USA from the medical domain resulted in the invention of inovative medical devices. For the last 10 years, we have been a reliable partner to Xoran Technologies, LLC, USA. engaged together in various projects.

Xoran Technologies LLC was founded in 2001 by two research scientists from the University of Michigan with the goal of developing common sense, innovative technologies that enable physicians to treat their patients more efficiently and effectively. Xoran's vision is to improve patient care by delivering innovative CT imaging solutions for instant diagnosis at the patients' point of care.
They are committed to offering CT imaging that provides a convenient and simple solution for both patients and doctors. Xoran is devoted to meet the needs of today's physicians and aid them in providing an accurate diagnosis using the low radiation dose scanners. Our joint R&D effort led to the production of: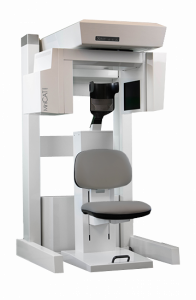 Xoran MiniCAT IQ - a compact, upright volume computed tomography system designed for high-resolution bone window imaging of the sinuses, temporal bones and skull base. It is IGS-compatible and provides immediate access to images at the patient's point-of-care, re-sulting in a faster diagnosis and treatment.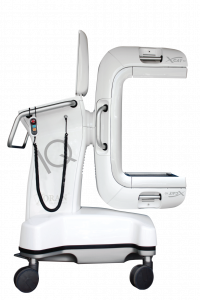 Xoran xCAT - an ultra-compact, portable CT scanner that provide real-time CT scans of the brain, sinuses, ears, and skull base. Its lightweight, mobile design allows it to be rolled into desired position in seconds and produce high resolution, 3-dimnsional images with slice thickness as low as 0.1mm.

For more than 5 years we have been engaged in R&D with HistoSonics, Inc., USA. HistoSonics, Inc. was created to advance the development of histotripsy, a revolutionary science discovered and developed by leading scientists at the University of Michigan, USA to provide im-proved therapies for patients.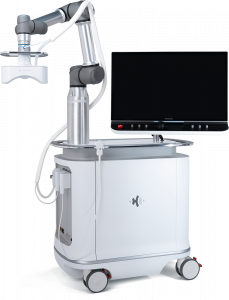 Their exclusive license to intellectual property, significant financial support and strategic partnerships have helped HistoSonics develop Robotically Assisted Sonic Therapy (RAST), a new platform being developed for cancer care that uses histotripsy. HistoSonics' team of experienced specialists and industry leaders is based in Ann Arbor, Michigan.
EUROICC and HistoSonics joined efforts in R&D of:
Signal generator for Vortx Rx - a therapy device which represents a stride in the treatment of cancer.
Histotripsy – noninvasive surgical knife capable of generating ultrasonic pulse sequences powerful enough to break down tissue whistle leaving the surrounding areas unharmed.