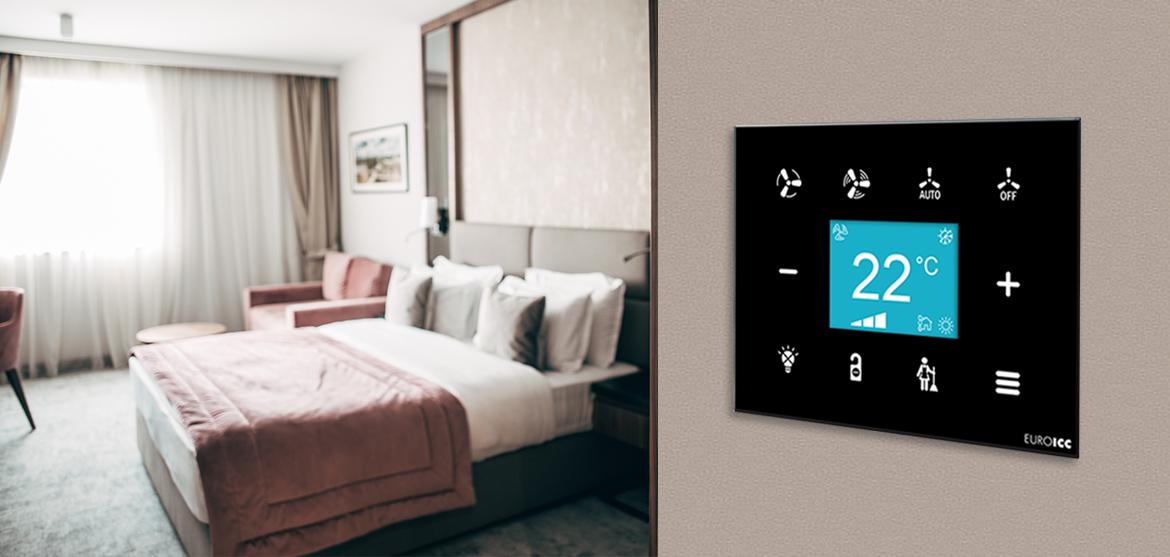 Major Advantages of our Guest Room Management System
Guest Room Management System is a flexible solution applicable for different size hotels, from small inns to luxurious hotels. Our Guest Room Management System is designed so that each room has one controller, and several room units. It is a scalable system meaning new elements can easily be added to meet the system requirements.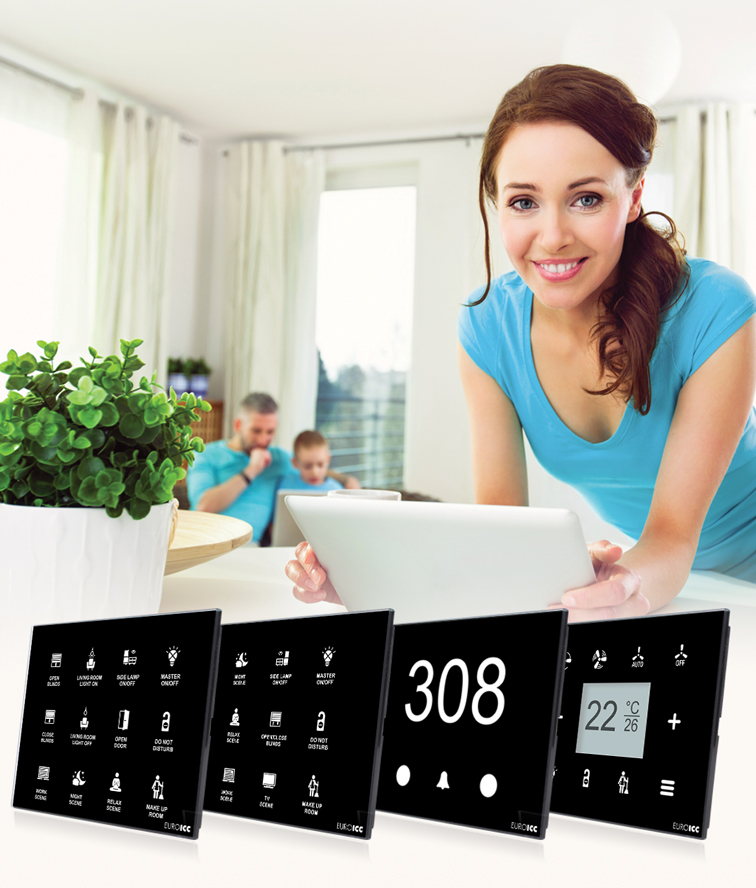 ENERGY SAVING

We provide better energy consumption management that enables major savings in energy thus financial resources by reducing one of the largest operational costs in hotels.




COMFORT

We bring the highest level of comfort to your guests with intuitive panels enabling easy access and control.




SAFETY

We secure the feeling of safety for both, your guests and hotel staff by applying high level access control and monitoring 24/7.




PROGRAMMABILITY

We offer solutions for your needs giving you the possibility to program your perfect room setting in a small simple hotel or a grand luxurious one.




DESIGN

We make it possible for you to design your future glass panels by choosing different colors and pictograms to fit into your hotel interior design.




INTEGRATION

We enable easy integration with other systems HVAC, PMS, DOOR LOCKS etc, via BACnet or Modbus protocols TCP/IP and Bluetooth.
Manage your hotel better with ToCCata
Toccata is a Room management system (RMS) application which incorporates room monitoring and control.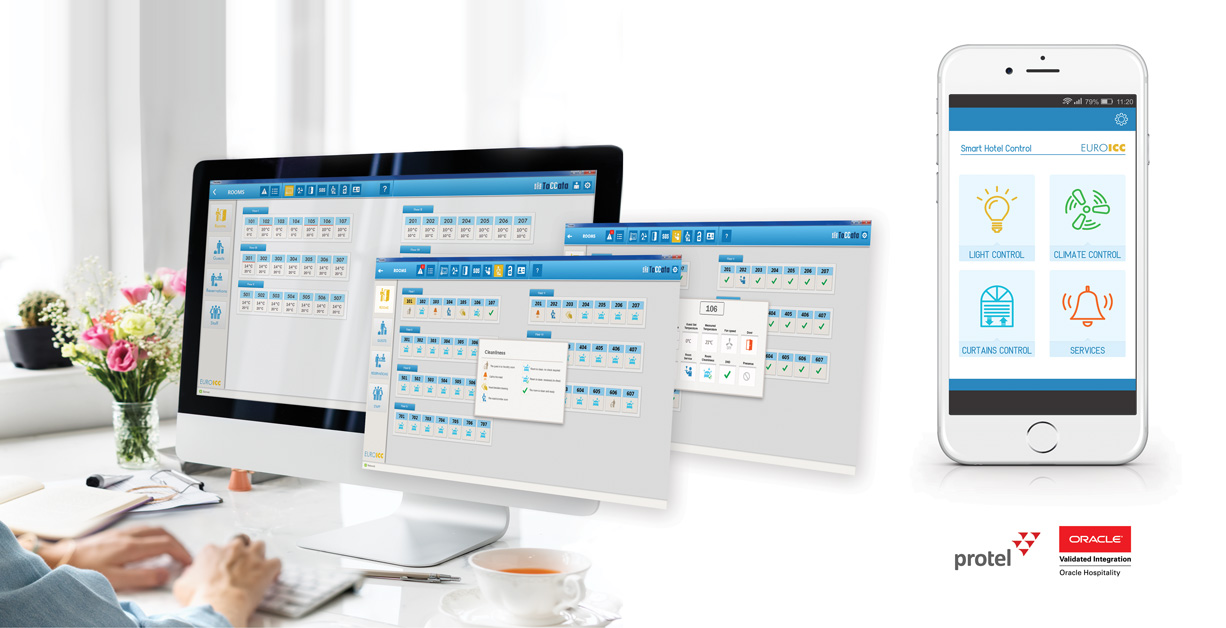 ENERGY EFFICIENCY




GUEST COMFORT




Modern design




INTUITIVE




MODULAR
ToCCata has numerous features
Monitors the status of the room (DND, MUR, SOS)
Supports seasonal programming of temperature settings
Supports encoding keycards for guests and staff
Possesses integrated alarm system which tracks all emergencies
System log tracks all events in the hotel
Provides staff management module



ROOM MONITORING




ROOM MANAGEMENT




STAFF MANAGEMENT




MOBILE APP




PMS INTEGRATION
Panels position
A - Card Reader
B - Card Holder
C - Display Units
D - Wall Panel
E - Bedside Panel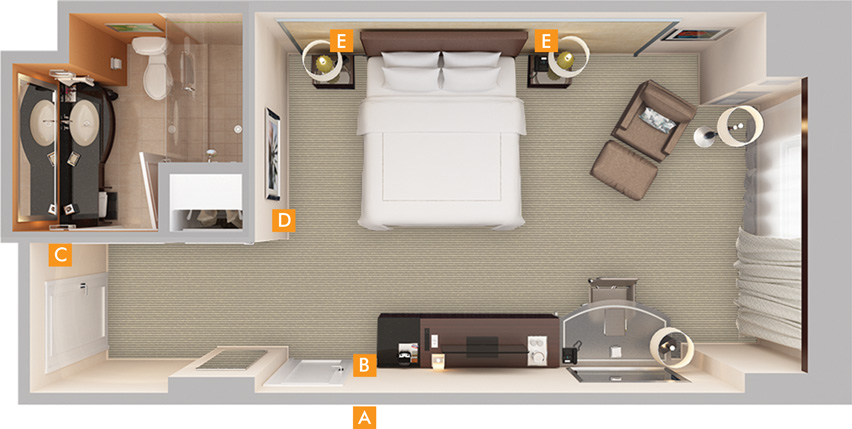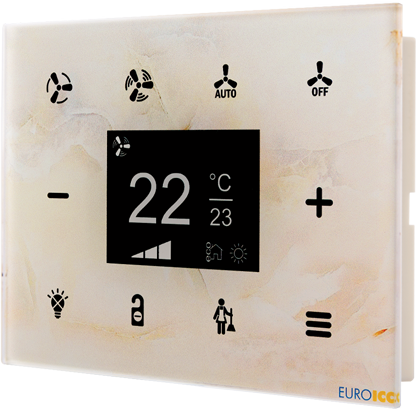 Display Unit
Customizable glass Room Thermostat with advanced energy management and temperature control with touch buttons and interactive display.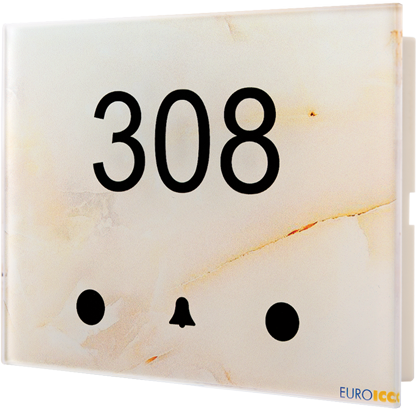 Card Reader
Room Status Panel shows the room number, room status and has optional backlight display with integrated card reader for access control.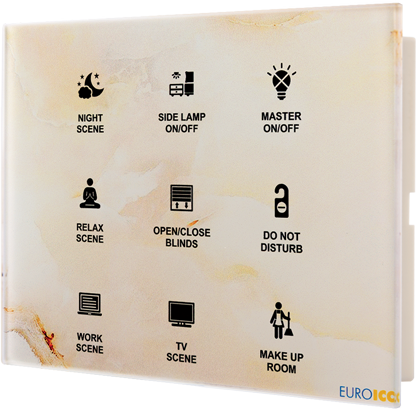 Wall Panel
Customizable glass keypad with touch buttons for various functions control.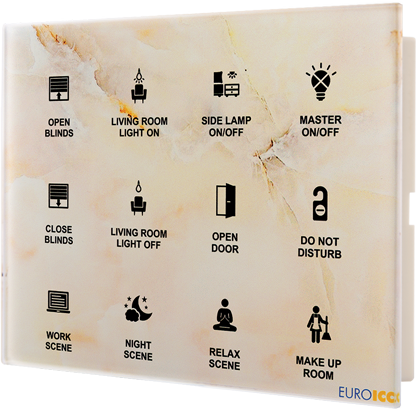 Bedside Panel
Customizable glass keypad with touch buttons for various functions control which is installed on the hand reach from the bed.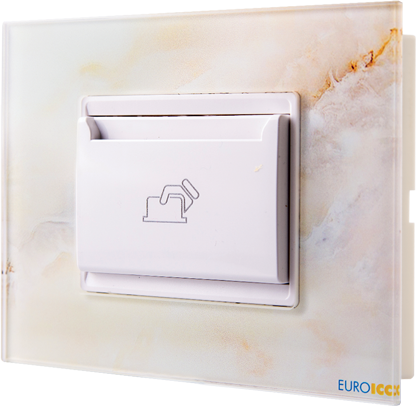 Card Holder
Keycard holder has an Energy Saving function alongside presence detection.
EUROICC Guest Room Management System basic element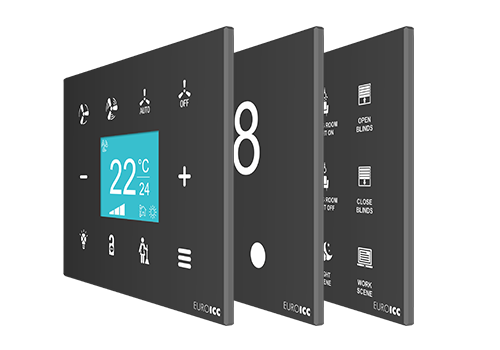 Glass Room units
Room units are defined based on needs, design, technical solution, etc. They are luxurious glass touch panels. Depending on the room configuration, they can include a card holder, corridor panel, thermostat units, bedside panels, and much more. There is also a wide selection of colors and pictogram designs to choose from. Room units are connected to a controller via Modbus protocol.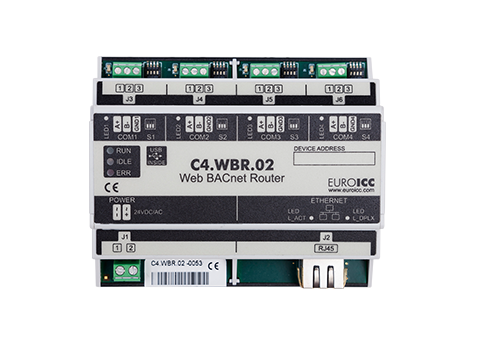 Web BACnet Router
Web BACnet router represents a connection between rooms and hotel monitoring system, using a BACnet protocol to connect to controllers and TCP/IP to further connect to the network.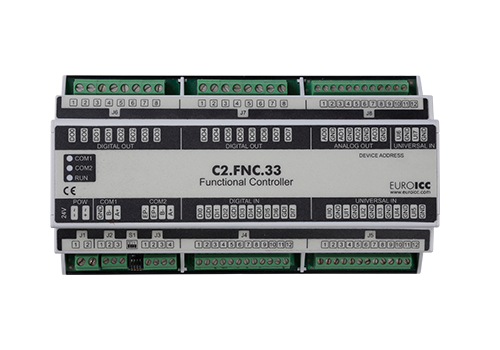 Functional Controller
Master Controller can be chosen from a variety of our controllers depending on requirements. The user may mix and match various IO resources (binary or universal inputs, binary or analog outputs and communication protocols (Modbus and BACnet MSTP).
CHOOSE YOUR OWN FUNCTIONS AND DESIGN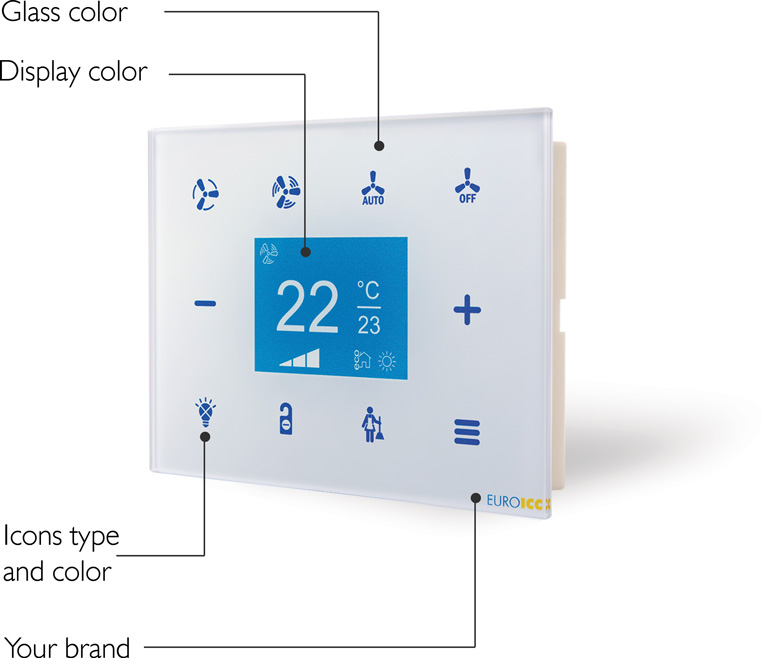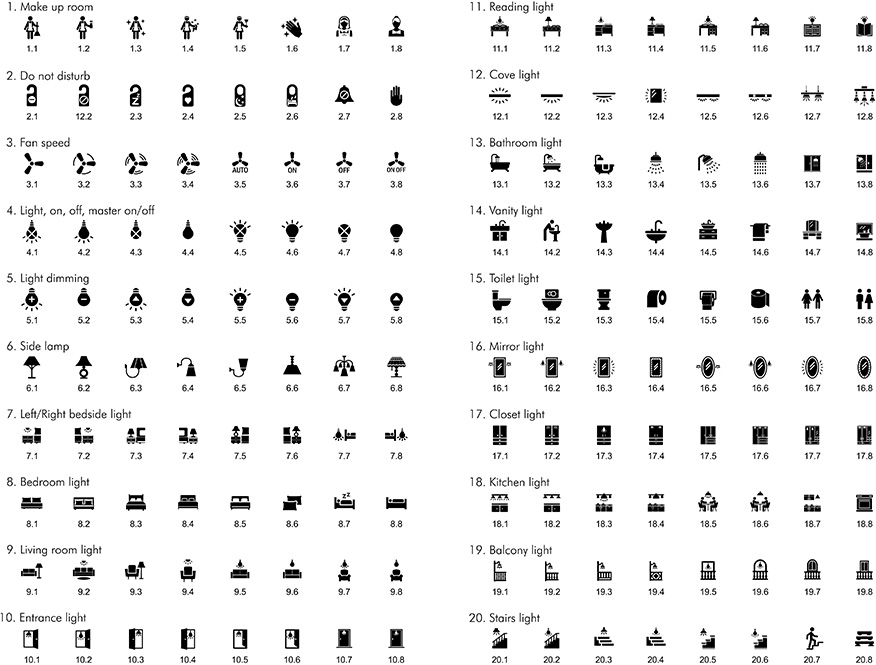 WE OFFER YOU A FLEXIBLE SOLUTION APPLICABLE TO DIFFERENT SIZE BUILDINGS, FROM SMALL INNS TO LUXURIOUS HOTELS. HERE'S SOME OF OUR RECENT WORK
LET'S WORK TOGETHER
We're always looking for system integrators and new partners.
Please get in touch and one of our project managers will contact you about beginning the proposal process.
Don't feel like filling out the form?
No worries! Feel free to email us at info@euroicc.com